Who says that only kids and young adults get their wishes for Christmas? Not this family; in fact, their dad would tell you that the elderly get what they want too.
This tight-knit unit already had several dogs in the family, but this dad would jokingly say that it wouldn't hurt to have another pet in the form of that Labradoodle he saw.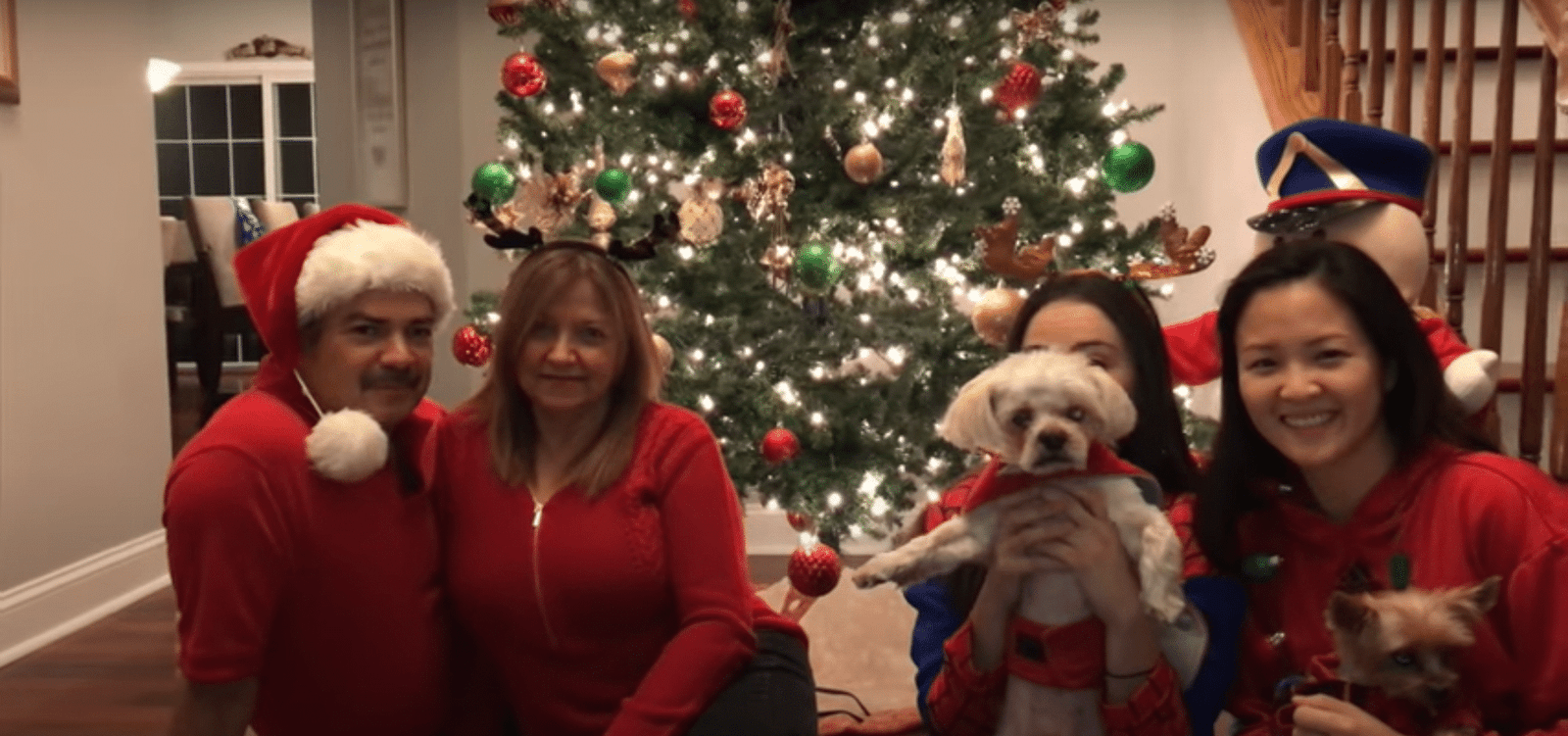 The family largely ignored his requests, but they soon noticed that their dad kept bringing the subject up in jest, so they started to suspect that he secretly meant it.
It's not unusual for parents to hold back so that the kids could have a good life, so we can relate to this dad's behavior. Fortunately, his kids were intuitive, so they decided to do something about it.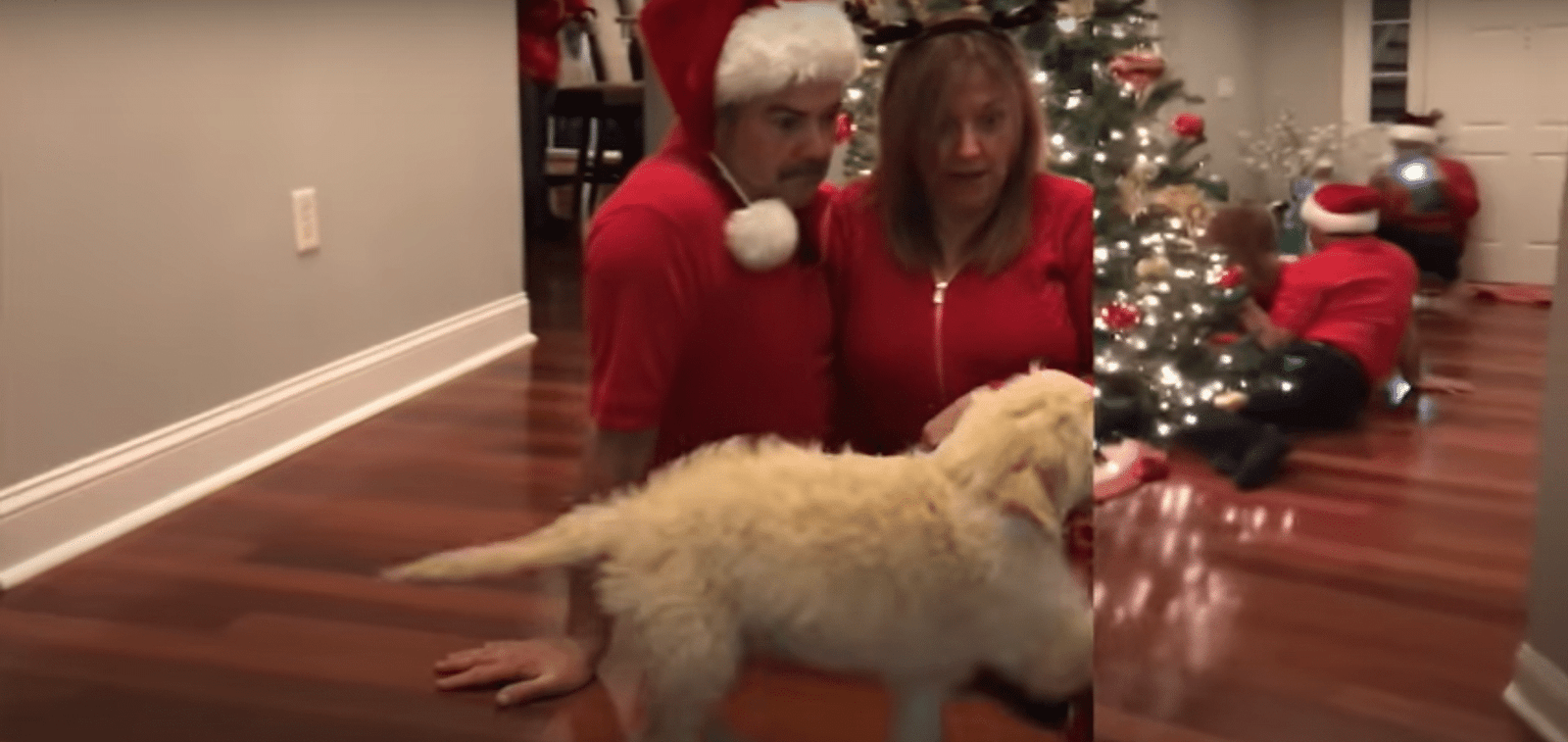 Come Christmas Eve, the family was gathered in the living room, taking pictures in front of the tree. They were goofing around, and it's obvious that everyone was having a great time.
Several fur pets took their places and hammed it up for the camera, and so did various family members.
Then out of the corner of the room, the Labradoodle started walking casually towards the family. The pet had a red ribbon tied around its neck, so when it passed, dad, his shocked expression said it all.
He went from disbelieving to joyous in two seconds, and his child-like glee couldn't be hidden. He was so happy that he couldn't stop grinning.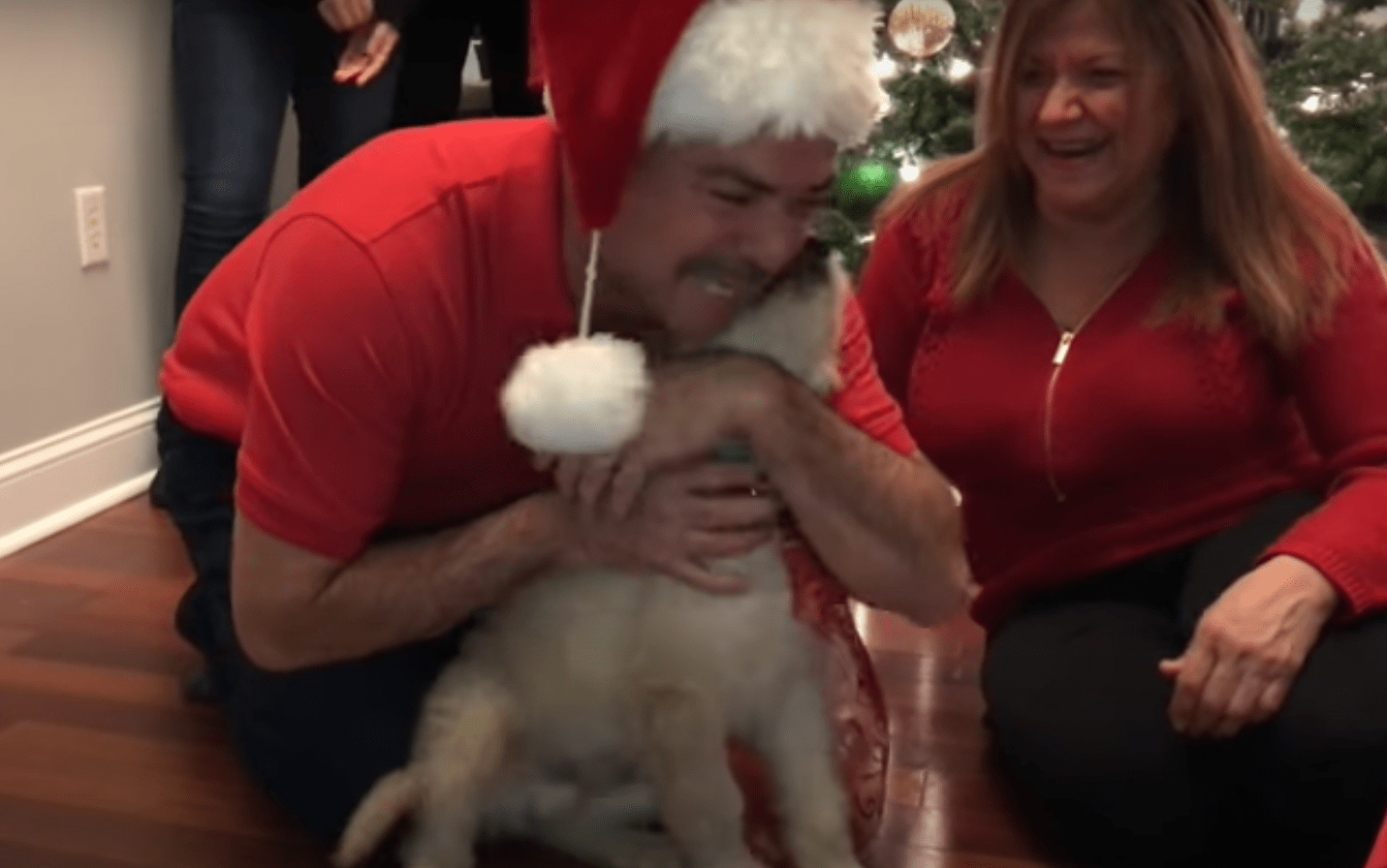 His silly expressions were such a riot that his family couldn't stop laughing at their unusually stoked dad. That's what happens when you get an unexpected gift. We're all a kid inside.
This Labradoodle will be spoiled like crazy; we know it. May you guys have the most epic adventures for years and years to come.
Photo and video credits to Pedro Martinez via YouTube