Calvin was driving back to his home when something in him told him to get off the exit that he usually takes. The animal rescuer decided to follow his instincts and take a different route when he noticed many police cars and an animal control truck nearby.
Calvin decided to check what the traffic was all about, and he was surprised to see a stray dog lying helplessly on the side of the road. Calvin talked to the authorities at the scene because he knew that the dog would be put down if the police and animal control took charge of the situation, so he decided to talk to them.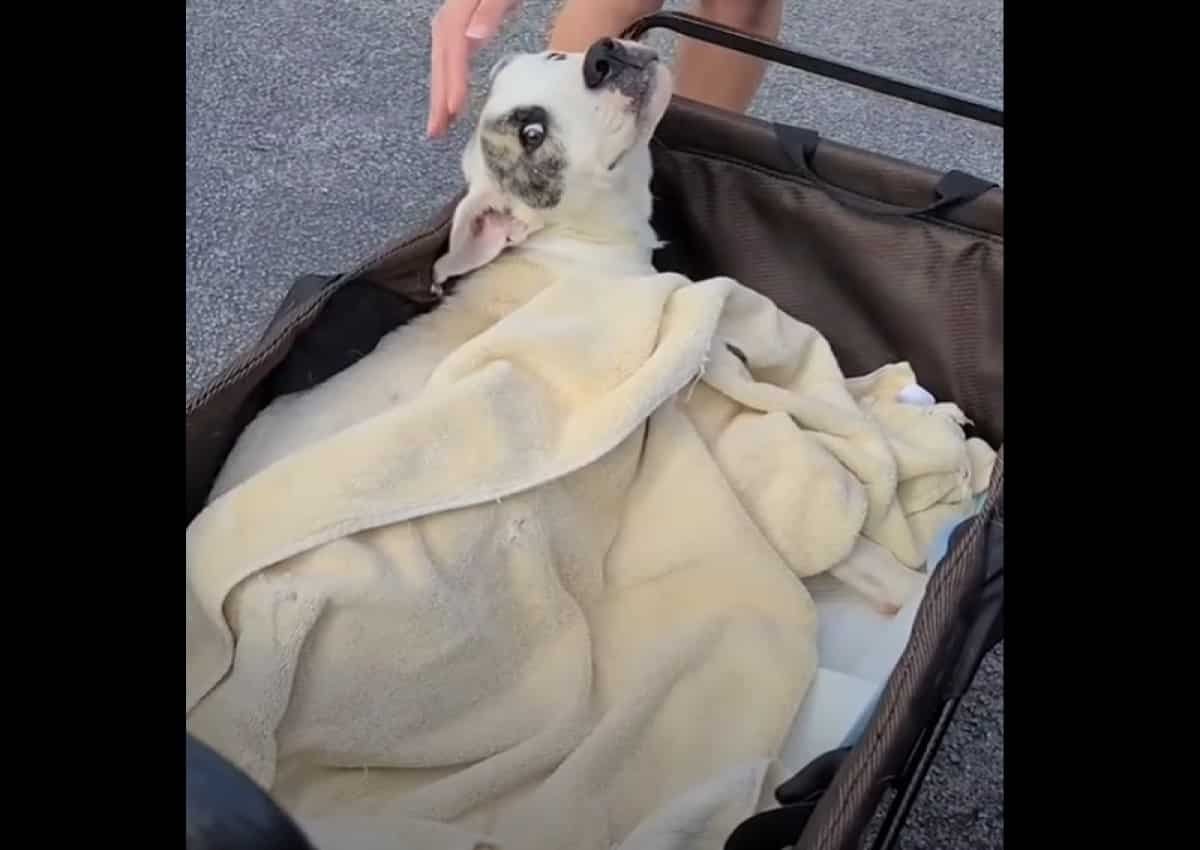 The dog tried so hard to get away from everyone despite struggling to walk due to his broken leg because he was afraid. The animal control eventually caught the stray puppy, and Calvin reassured the pup that he would come back for him at the shelter after the seven-day hold was finished.
Calvin asked his friend, Kendahl, if she could come with him to assess the dog because he knows she fosters a lot of dogs. Kendahl agreed to come with Calvin, and she quickly determined that the poor pup they named Ike needed immediate surgery for his broken leg as soon as she laid eyes on him.
The humane society where Ike was staying did not have the funds to shoulder Ike's operation. Calvin managed to pay for Ike's leg amputation surgery after a few weeks of working so hard to raise money for it.
Kendahl eventually took Ike home for foster after he got better from his surgery. Kendahl said that Ike was initially afraid and emotionally withdrawn when he first got home, but she was able to see Ike's sweet personality after weeks of trying to win him over with love and treats.
Source: The Dodo via Facebook