It's not unusual to see dogs eat every morsel of food they can find. Canines love their food so much that they can't contain themselves from licking their plates clean of their delicious meal.
Thus, an eager doggo readily licks a jar of peanut spread to have a taste of its favorite food. And, with the canine's pace, it looks like Mom won't have to do any cleaning before sending the jar for recycling.
Atlas, come here. I've got a job for you.
In this entertaining footage, one can see a mix-furred dog named Atlas hovering over an object on the rug. A closer look at what Atlas' doing reveals that he's licking the insides of a peanut spread jar.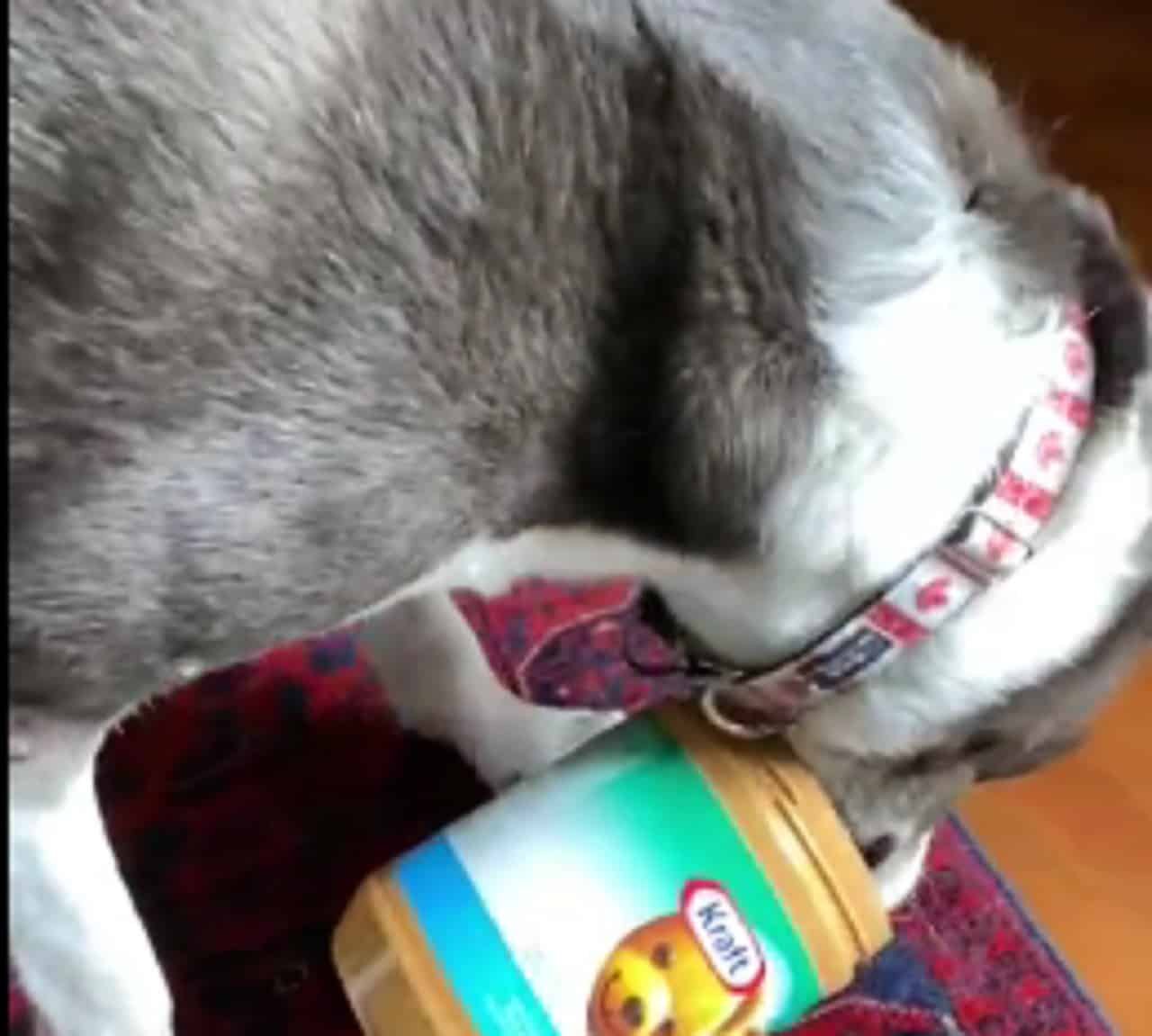 Soon enough, the canine sets out to do his task, furtively licking the jar's insides clean. Atlas even bends his neck further to have a better grasp of the delicious sandwich spread inside.
On and on Atlas goes, eager to get as much of the gooey stuff as he can. Yet, it seems the doggo needs to re-strategize as he soon finds the top half of the jar devoid of the yummy peanut spread.
Aww, this is so good, Mom!
Thus, to gain more of the gooey goodness inside the jar, Atlas repositions himself. Without wasting any second, the canine then brings the peanut spread jar with him as he takes a seat on the rug.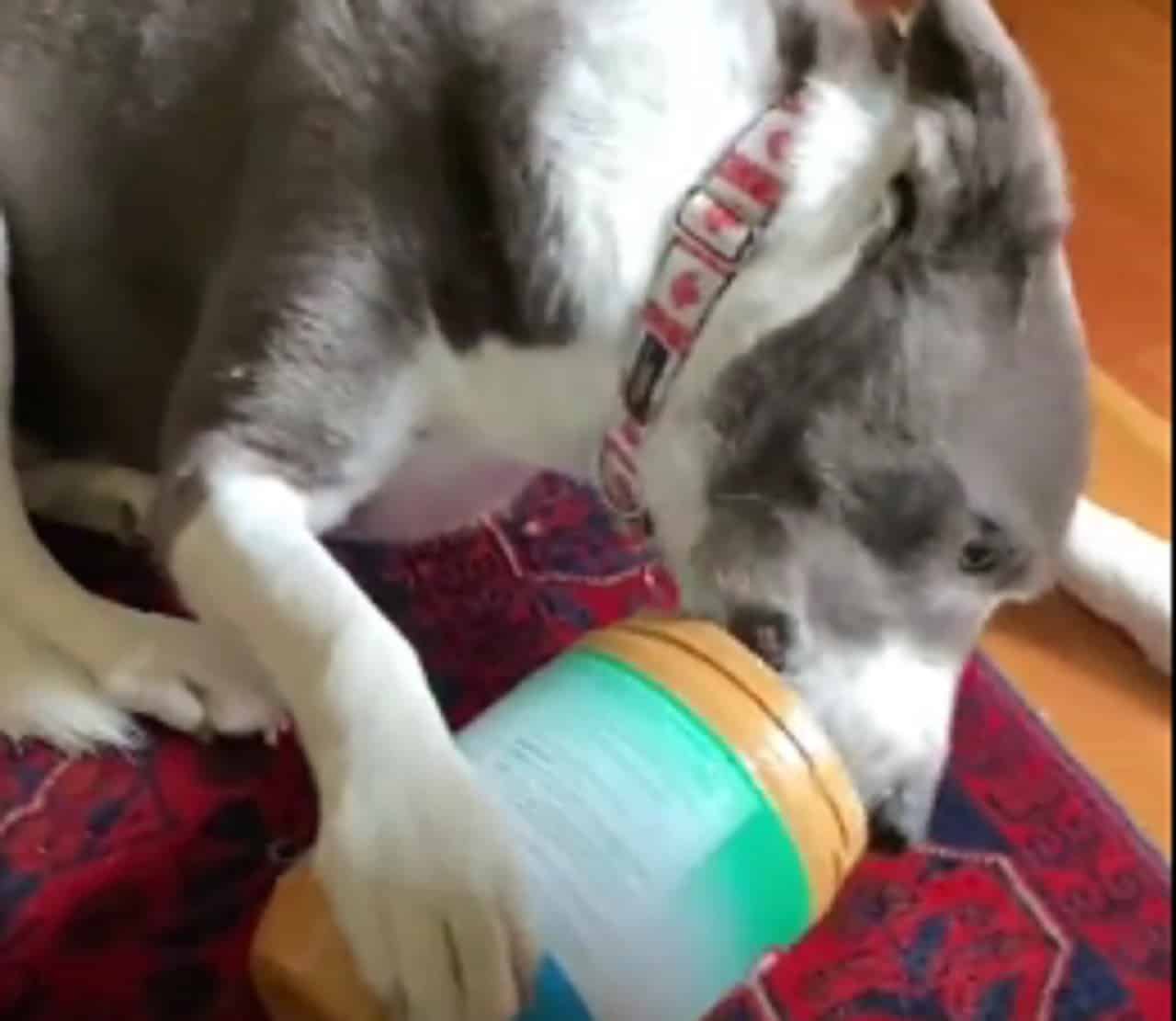 And, as soon as his body touches the rug, Atlas then carefully lays the jar on its side. Then, the doggo places a paw over the said container to stabilize it as he inserts his snout again inside,
Atlas then resumes with his peanut-spread licking spree to finish his cleaning task. Do you think the dog manages to finish the task that Mom gives him? Stay seated and relax as you continue watching Atlas until the last second of this footage.
Video Credit: Rumble Viral via YouTube