Jaymeshia Trenay Vigne, a 20-year-old mom and resident of Houston, is under investigation after a video of her beating a puppy surfaced online. She admitted hurting the pooch, but according to her, she was just acting in self-defense.
Jaymeshia explained that the stray pup, later named Max, jumped on her five-year-old son and pushed him to the ground. The child's ear and leg were scratched in the process. The small dog also went in her car and refused to go out. In the viral video, the young mom was seen hitting the dog while trying to get him out of her vehicle.
Kicked multiple times
Animal lovers from the community were appalled at what they saw. The small pooch was crying and whimpering as he attempted to protect himself. Jaymeshia was very upset and shouted at the poor puppy while kicking him very hard multiple times.
Houston police offers, swamped with calls from concerned citizens, contacted Jaymeshia and brought her in for questioning. She was later charged with cruelty to animals. Many say that she could have handled the situation much better and should have found other ways to remove the stray pooch from her vehicle.
Taken by the local shelter
Meanwhile, the Houston SPCA assisted the police in searching for Max. No one knows where he went after he was hurt. They asked the community and the local media for help in locating the homeless pup. Eventually, a woman saw one of the flyers being handed out and connected with the shelter.
She said that she found the young dog several days earlier and has been caring for him since. Knowing that Max would be in good hands with the animal rescuers, she readily agreed to hand him over.
Max will be under the shelter's care while the case is ongoing. He would be later put up for adoption after the issue has been resolved and a good family is found to take him.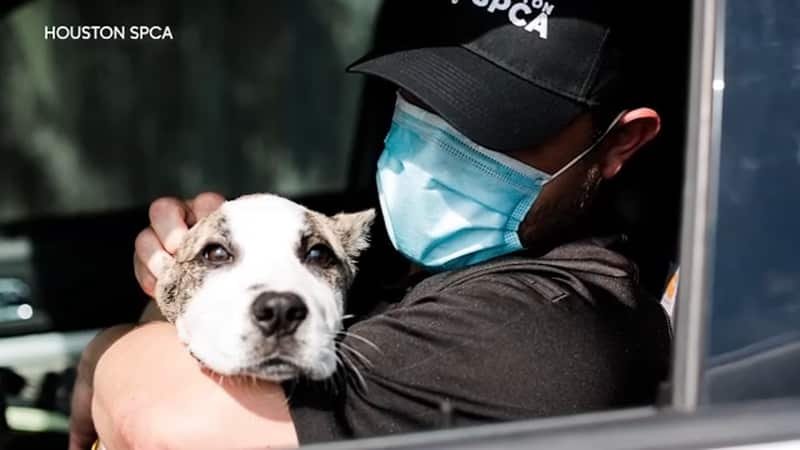 Source: @HoustonSPCA/Twitter