In Bali, Indonesia, someone reached out to Alison Gray, the founder of Bali Rescue Dog Squad. She was told about a Golden Retriever named Tucker. She was shocked to see Tucker's condition when she saw him. He had been living inside a tiny cage his whole life that his legs had atrophied.
He could not walk, so they had to carry him to the vet to check if he had other medical issues. They found out that he had blood parasites, infected wounds, and a megaesophagus, a condition characterized by an enlarged esophagus. Fortunately, he was eating, so Alison took it as a sign that he still had the will to live.
The doctors attended to his medical needs. As soon as his health condition had improved, they would rehabilitate him. They hoped that he would still be able to walk.
They had to start small with Tucker's rehabilitation program. His doctor said that he was continuously making progress. The therapy made his legs stronger until he could take a few wobbly steps. Alison was pleased with his improvement, and she praised him.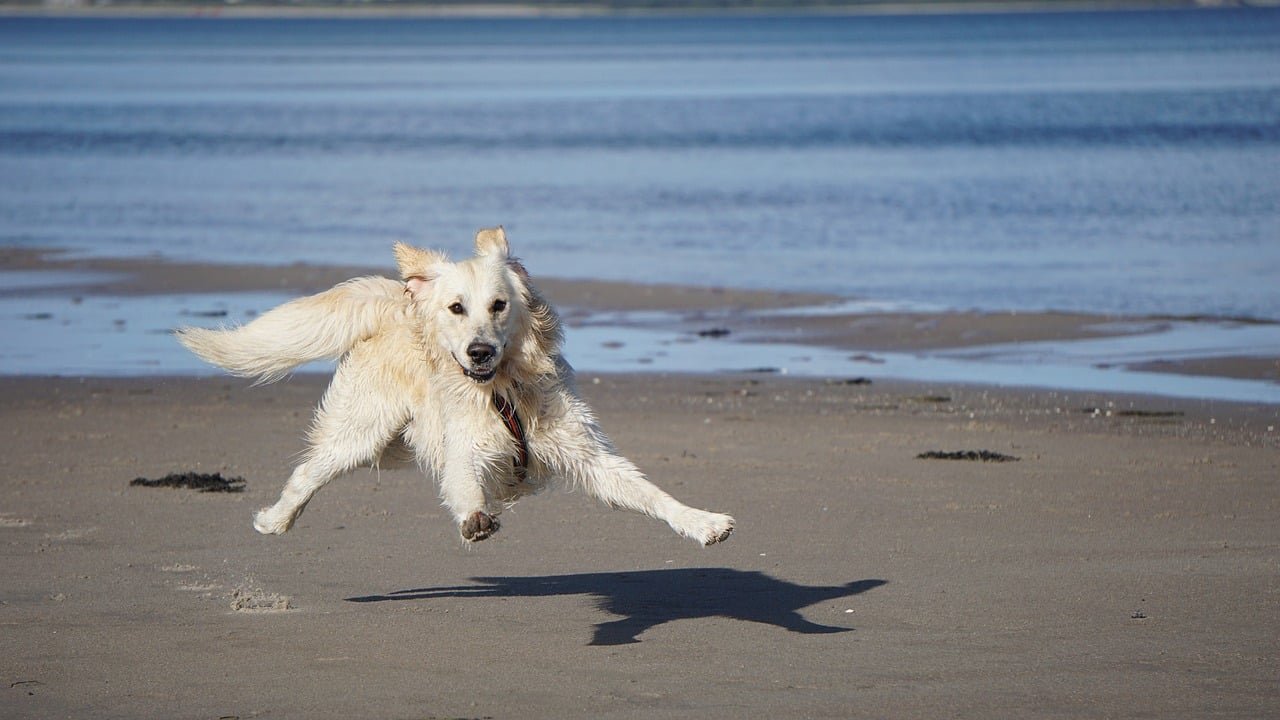 Even though Tucker spent his whole life in a cage, he never lost his happy disposition. He always greeted Alison with a wagging tail and lots of kisses. He might never grow to the normal size of a Golden Retriever, but he was lovable all the same. He was very friendly and also interacted with the other rescue dogs in the safe house.
In time, he completed his rehabilitation program, and he was ready for adoption. Alison was happy that she found Ferris who adopted Tucker. It turned out that they're a perfect match.
Tucker loved his freedom and his new family. He got along well with his fur brother named Baloo. Ferris took them on regular adventures exploring Bali and surfing on the water.
Tucker still has a funny gait, but it does not stop him from running on the beach. He loves his present life.
Source: The Dodo via YouTube