Unfortunately, even the most innocent creatures are occasionally afflicted with the worst luck. But sometimes, it's only a matter of seeing things from a different angle. That is what one Canadian family is doing.
Kipper is a sweet Chocolate Lab with one of the most incredible sets of parents on the planet! His father, Clayton Kroeker, was a stand-up comedian in the past, making fun of dog owners and how they pamper their pets in one of his skits. But now, he's the one buying sweaters and booties for his dog.
Clayton and his wife adopted Kipper without knowing how this tiny dog would change their lives. The pooch had a problem with one of her tear ducts when she was just one year old. Unfortunately, she began to lose her vision.
Kipper's parents did not give up on her vision. Kipper underwent several tests, a handful of operations, and several months of love and care. They were ultimately unable to preserve her eye and had to have it removed to save additional pain.
They believed the worst was past. Kipper, on the other hand, began experiencing the same problem with her remaining eye this year. She only had less than 20% of her vision, so her parents were determined to make the most of it.
Kipper and her family packed their belongings and headed to the road! The three went across Canada for ten days, stopping at dairy farms and other delightful locations that any dog would like.
Some people may think that taking a ten-day trip for a dog is overkill. But Kipper's family does not consider it excessive, especially given all she has done for them. His fur dad even created a TikTok account to share their experiences.
Kipper had hoped to become a big sister early this year. However, his parents experienced a miscarriage, but the lovable pooch cheered them up. During the terrible times, Kipper had been there with them, pawing their knees, trying to be in the hugs, and just helping them feel better.
For Clayton, Kipper is more than simply a pet. He believes he will never be able to thank her for assisting him and his wife through one of their worst times.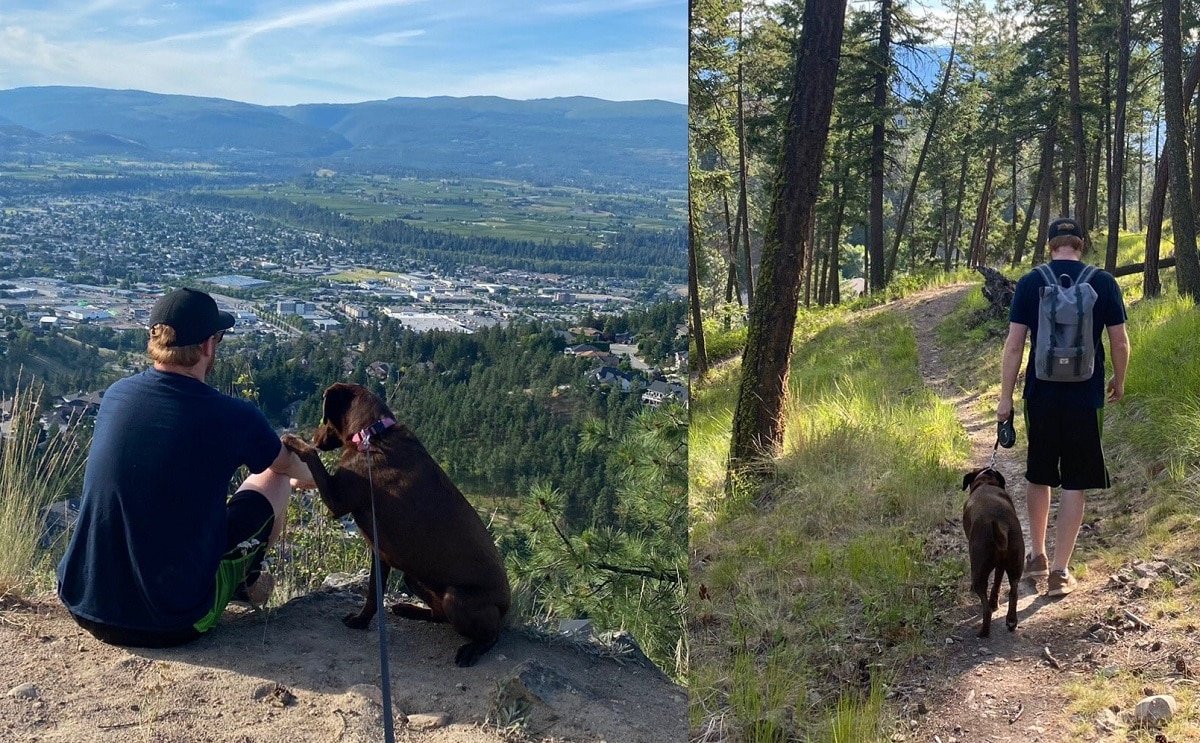 Credits to Clayton Kroeker