Brandi Major is a Louisiana resident who owns a six-month-old Yorkie named Korben. She and her family adores the pup so much and would dote on him all the time. This is why when the dog disappeared, she and her daughter were devastated.
It all happened when Brandi's daughter left Korben in their backyard. This was harmless enough as they had a fence and the gates were too heavy for the small dog to push open. They had done this several times before and the dog, despite being a bit naughty and playful, always stayed inside their property.
But then, the unthinkable happened.
Stolen
When Brandi came home later that day, she looked for her pet immediately as she would usually play with her after a day of work. She scoured their home and their yard, but the pup was nowhere to be found. She started to get worried.
Her worst suspicions became clear when she saw Korben's tags on the ground and their heavy gate was open. It was pretty evident that someone came in and took the dog. Her heart was crushed. She called her family and friends, still hoping one of them took her pet or at least saw something.
No one did. So Brandi, with the help of her family, started searching for the pooch. She also used social media to ask for help.
Online help
In the meantime, a local resident saw a car pass by his house and then slowed down. A door opened and the passenger threw a dog out. The pooch landed on a puddle with a yelp.
The man who witnessed everything called her daughter-in-law and told her what happened. The concerned woman then rushed to the street to pick up the pup.
But since she couldn't care for the small dog, she decided to take her to the local shelter. The lady also took pictures of the pup and posted them on her Facebook account.
It didn't take long for someone to see the post of the lady and realize that it was the same dog that Brandi posted on her own social media account. That person got in touch with Brandi and told her about the lady who found Korben.
With the connection made, the dog owner learned where her pet was and quickly went to the shelter to pick up her pooch. Soon, the two were reunited and she couldn't be any happier. Brandi was so grateful to the strangers who helped her get her pet home.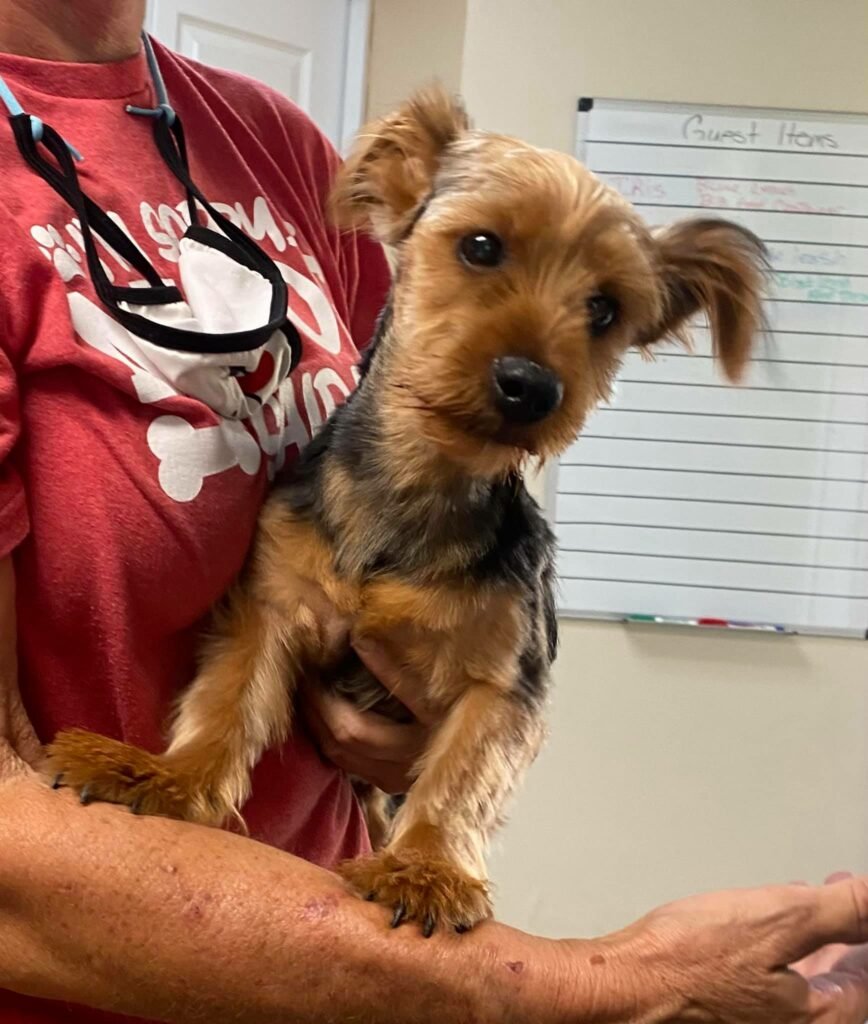 Source: Metairie Humane Shelter via Facebook