Don't we love how cute dogs are? They just do their thing like running around, playing with toys, sticking their tounges out while asking for a belly rub, and that's it! Their cuteness will instantly make us soft.
Like other dogs, Bailee Boo is a silly and energetic animal. She is a cute mix of a black lab, golden retriever, and german shepherd. One day, together with her mom, Joanne, they strolled the streets of Florida with an SUV.
Joanne left Bailee in the car to stop by a store and do some errands. As time passed, some random kids walked by the vehicle while holding strawberry-flavored lollipops, and you know what happened next?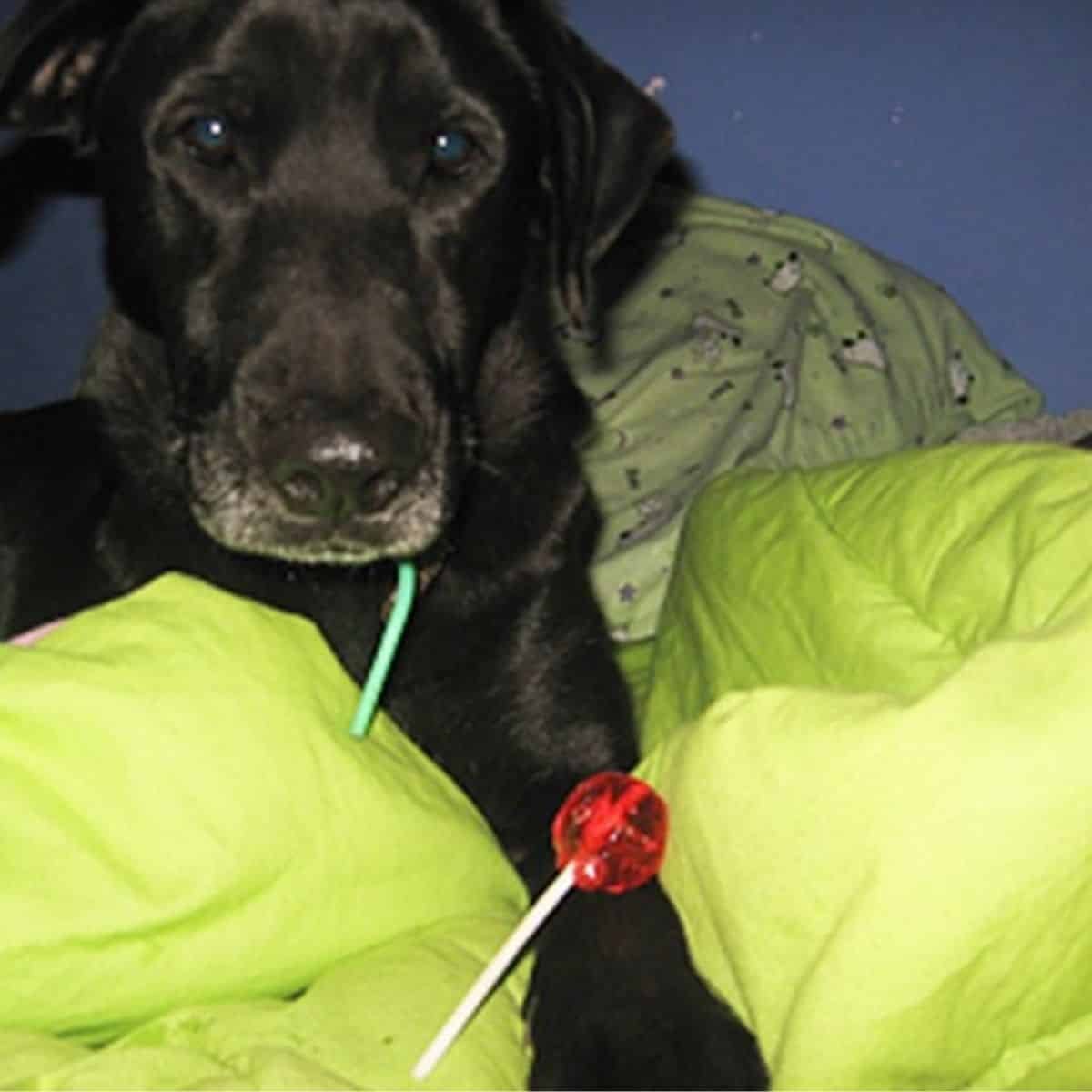 When Joanne got back, she immediately heard a sucking noise. Wondering, she then called Bailee, and to her surprise, Joanne found out that the busy Bailee currently enjoys herself with some lollipops.
Joanne just laughed and couldn't believe how hilarious Bailee was. What a scene!
Aside from her silliness, Bailee Boo is also a strong and special dog. One time, she got hit by an SUV, and the veterinarian who checked her found out that she had acquired some damages.
Bailee obtained a dislocated hip, uterus full of bruises, broken ribs, internal bleeding, and more. However, the vet said that it is her first time to witness a dog who has a strong will to live and commit unquestionable loyalty to her family.
Bailee was on treatment for three days, but thankfully, her determination and courage made her survive it all.
Bailee also has an incredible personality, so everyone wants to squish and cuddle with her. She would shake both paws, give high fives, sit pretty, and loves to lie upside down while smiling! No wonder everybody loves her.
Bailee's personality and loyalty made her mom very happy, which means only one thing, that she's loved and well-cared for.
Like Bailee, dogs are precious beings that bring joy into our lives. Therefore, we really should love and take care of them in the same way they do for us.
Source: Hilarious Pet Stories via Oprah.com