Penguin is a sweet dog that is very protective of his 13-year-old mom named Happy. They live in a small apartment in an urban Korean city with an elderly man.
During the day, their owner goes to work and they are allowed to roam outside freely.
Together, the two dogs walk around their neighborhood, only returning when the sun goes down. This is when their owner is back and they could go inside their home.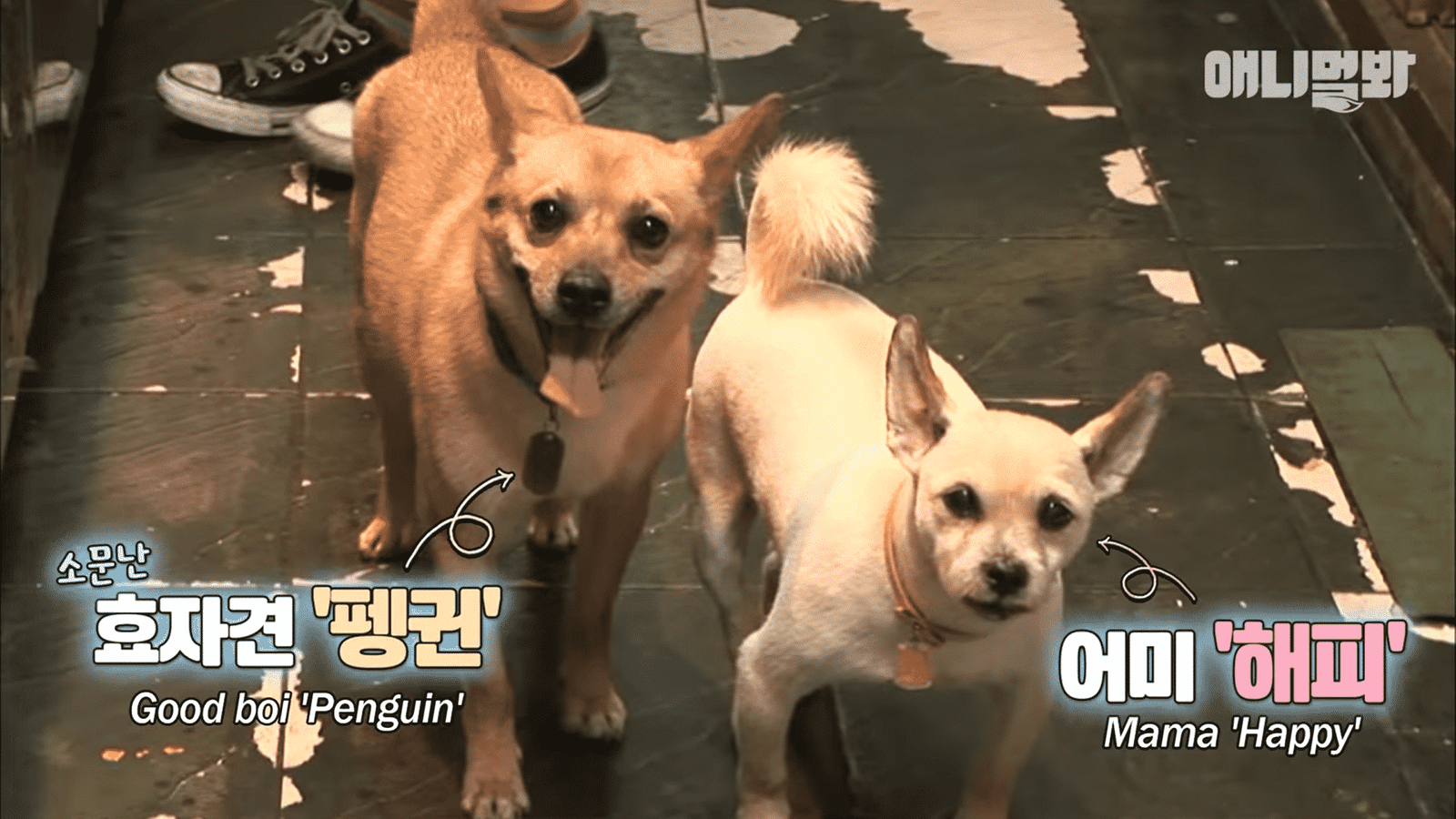 During the whole day when they are out, Penguin never leaves his mother's side.
The good son
The two have been permanent fixtures in their community. Residents and business owners know the dogs very well. They adore them and helps out by giving them food and drinks, as well as provide them some shelter when it rains.
A lot of shop owners welcome them in their establishment. When they are given food, Penguin lets his mom eat first and would only take his turn when she is done. While her mom is eating, he would walk around her, keeping an eye out for her safety.
He is very protective of his mom and always looks out for her. Penguin snarls and barks every time a dog comes near her and makes sure that Happy isn't hurt. He also does this to people that try to pet or carry his mom.
 Old age
Because of her old age, Happy has advanced arthritis in her legs. She couldn't walk as fast or as far as Penguin could. So sometimes she would lag and be left behind. When the son notices this, he would run back to be by her side.
Sometimes, the senior dog would turn somewhere, and her son would not be able to see her. Penguin would go frantic and anxiously start looking for his mom.
People have noticed their relationship and they greatly admired Penguin for it. They say that humans should be inspired by the love that this son has shown towards his mother.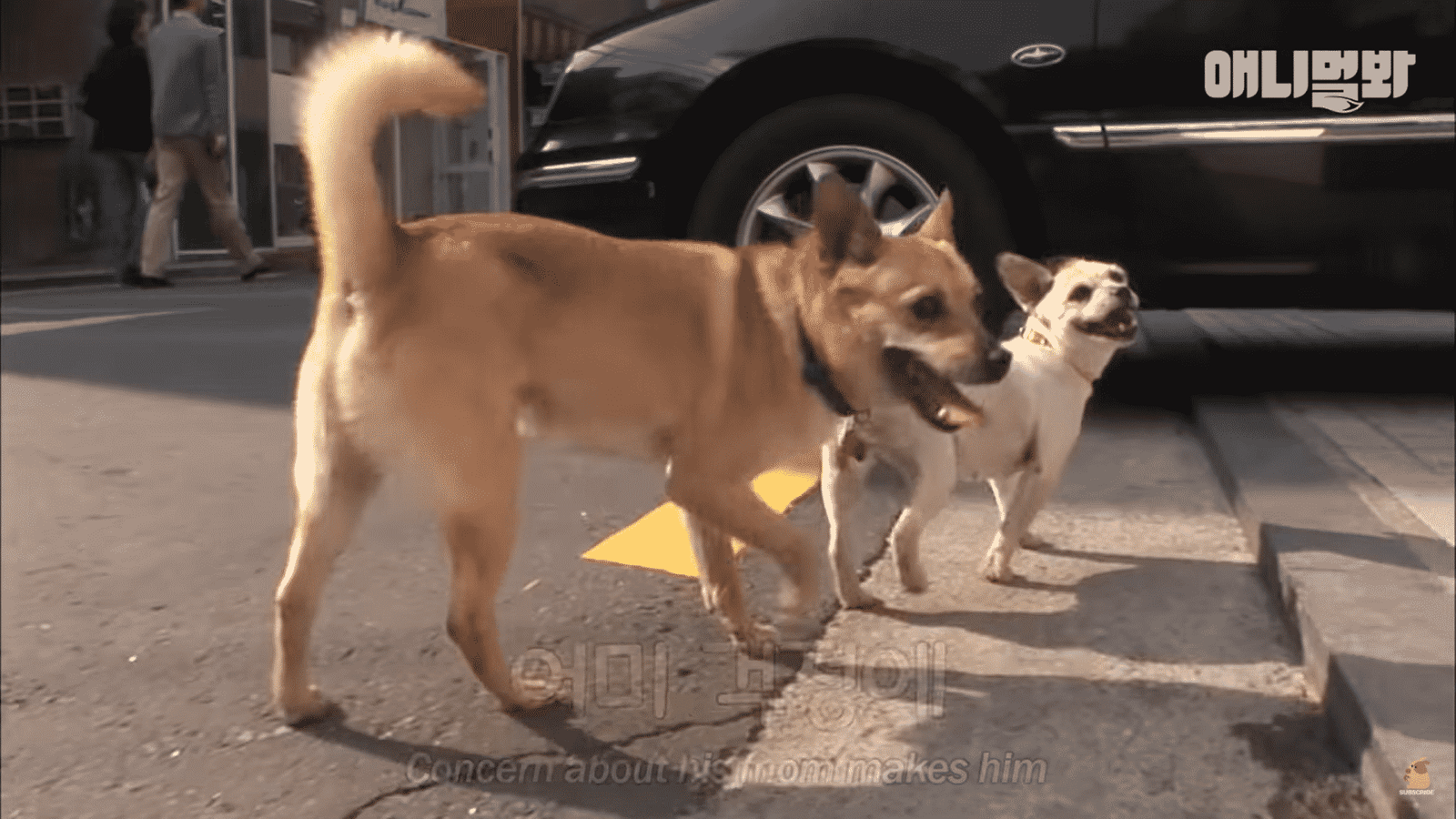 Source: SBS TV via Youtube