Military dogs and their handlers inevitably form incredible bonds when they are on a mission. This is why it is understandable that they develop separation anxiety when they have to part ways.
Senior Airman Jenna Canada got deployed in South Korea with a German Shepherd named Akim. As part of their duties, the duo patrolled the air base, conducted various vehicle searches, and collaborated with the Air Force Special Forces of South Korea.
The relationship between Jenna and Akim went much more profound as days passed by inside the military camp. On one occasion, Akim accidentally swallowed a bee, resulting in a severe allergic reaction from the dog. Quick on her feet, Jenna carried the dog and ran him to the veterinary clinic.
Akim eventually recovered because of quick veterinary intervention. The veterinarian lauded Jenna for her swift action. But Jenna did not take the credit because she only did what she thought was the right thing. The military woman even said she would do everything for Akim.
The partnership between the two ended in 2021 after Akim got transferred to a new assignment. While saddened by this move, Jenna knows the dog is needed for a greater mission outside the Air Force.
A year later, Akim retired from military service, but the dog's handlers had no idea where to place the dog for good. Fortunately, American Humane stepped in and promised to reunite the dog with Jenna. American Humane was founded in 1877 to help military dogs retire in a safe space, preferably with their previous handlers.
American Humane then contacted Jenna and informed her about Akim's retirement. When the volunteers from American Humane asked Jenna whether she was open to adopting the dog, she did not think twice.
The dog traveled from South Korea to Albuquerque, New Mexico, where Jenna was assigned, but it was all worth it. The moment Akim saw his former handler, the dog leaped for joy and immediately ran in the direction of Jenna.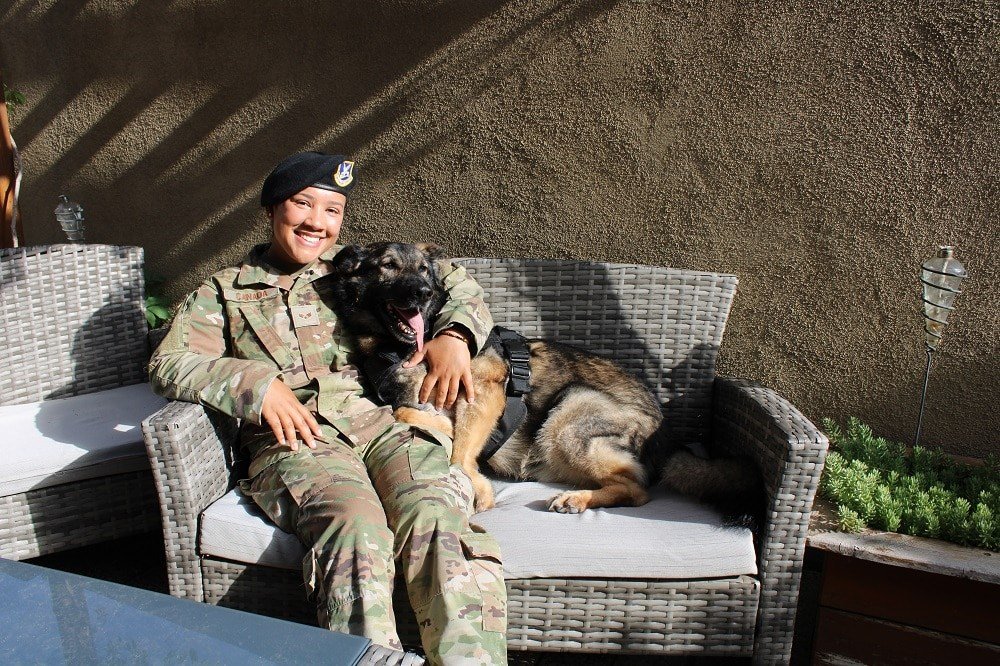 Credits to American Humane.