Summer is an exceptional dog. Even as a puppy, it was obvious that she enjoyed being around people and making them happy. She was also the type of dog that could intuitively sense a person's sadness. Summer's human parents, Yarsa and his wife Laura, understood that she would be the best puppy ever.
And indeed she did. Summer became the center of their household and the bright spot in the lives of those she assisted as a therapy dog.
Yarsa even recalled a moment during a meet-and-greet with challenged adults held in Coventry Township by the Summit County Developmental Disabilities. Summer was preoccupied, so she tugged on Yarsa until he released her. They later found out that one young girl had difficulty pushing her wheelchair over the curb. And thanks to Summer, she received the necessary attention and aid.
Summer sat next to a wheelchair-bound man who lacked expression with another disabled person. Prior to petting Summer's fur, he had never displayed emotion for as long as his assistants could recall. But when he did, he began to giggle with the greatest excitement, and it was a beautiful moment to see.
The dog truly had a great impact on people, and she consistently shone during her ten years as a therapy dog. She was always there for anyone in need. She also enjoyed wearing different outfits and sunglasses, as if she were a Hollywood celebrity and this helped make people want to be in her presence.
But her most significant role was likely when Yarsa lost his wife of 42 years. Summer became his company throughout his time of grief. In addition, he believed that Summer held on for him and gave him time to recover before leaving him.
Summer passed suddenly only two days before her sixteenth birthday. Her time as an angel on earth was cut short, but she certainly lived a meaningful existence.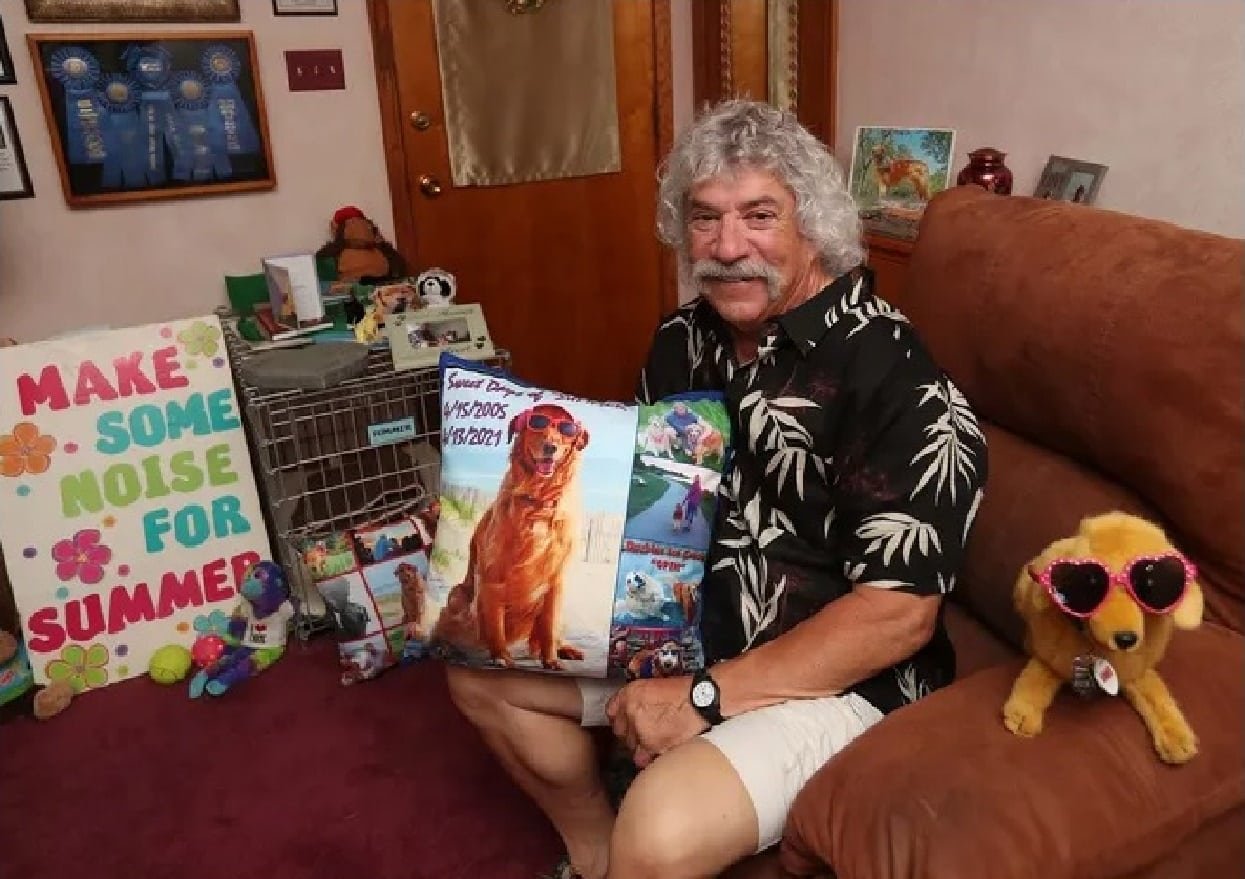 Source: Akron Beacon Journal