7 Popular Dogs That Stole Our Hearts On Set
Do You miss as much as I do those fun-loving, brave, funny, full of energy actors now? You may be thinking of the diversity of the human race around the globe. Not this time as I'm referring to the four footed stars that brought us to our feet on the Motion picture scene.
I Bring To You 7 Popular Dogs That Stole Our Hearts On Set:
1. Pete Was The Man, Well Sort Of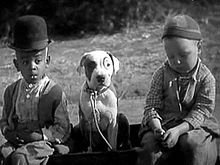 You remember Buckwheat, Alfalfa, Spank, Porky, from Little Rascals. We have enjoyed this popular series televised during the black and white 1930s.
You know I cannot leave out at the forefront Pete the Pup.
His profound feature was the ring around his right eye. You felt so connected with Rascals that he was more than a dog to them. You can tell Pete was more than just  first official four-footed member of their gang.
2. Rin Tin Tin A True 

Survivor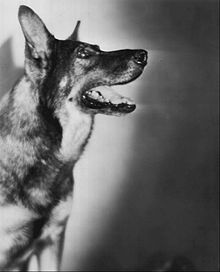 You have to remember Rin Tin Tin. I knew this German Shepherd was especially displayed in a series of Adventures of Rin Tin Tin films starting in 1923. Sergeant Lee Duncan, a ground soldier in the U.S. Army Air Service, saved Rin Tin Tin from a damaged den while situated in France in 1918.

Rin Tin Tin had a break out of a career where he went to star in 24 plus feature films In United States.

Rin Tin Tin sadly passed in 1932 at Mr. Duncan's home in Los Angeles.
3. Lassie Was A Hero To Us All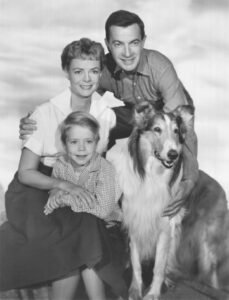 You can hear that infamous dramatic music playing your my ears as this next star configures the problem. Lassie was a female Rough Collie and has played in a series of short stories, TV shows, and films.
Our most popular of which has to be "Lassie Come Home"; featuring Elizabeth Taylor and Roddy McDowell.
Our heroic star Lassie represented Bravery, Integrity, devoted faithfulness, and boldly put herself in dangerous situations to save her loving humans around her.
Interestingly, Lassie was a female character but often played out by male dogs.
4. Beethoven Was Always Up To Something
You can agree that this meddlesome & droopy-face canine made you want to adopt him almost not being mindful he already had an owner.
You could never configure what Beethoven was up to as the  St Bernard breed but that didn't stop him from winning over several and children in the early 90s.
Beethoven knew his wild and bizarre reactions made him a sensation even though many were a bit perplexed on kind of a breed he was during his time in the limelight.  You can conclude Beethoven was not the most of popular breeds but definitely up there with the funniest.
5. Benji & His Crazy Adventures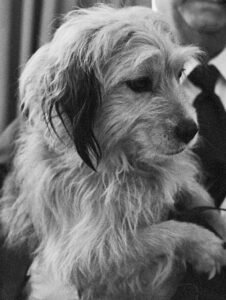 You can never fathom as a child how this next star got around as much as he did. Our beloved Benji resume of 14 years (Human years)in show business makes a heck of a resume portfolio starting in the 1960s.
We truly admired the talented star, Benji. A global phenomenon for quite some time until passing away in 1975.
Benji's fans, this theme is for you.
6. How Can We Forget This Adorable Shaggy Actor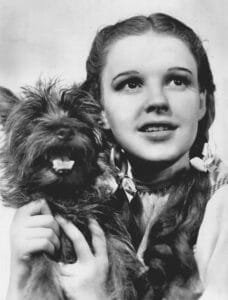 You know Dorothy's red shoes are not the only thing that caught your attention on the set.
You cannot go wrong with a name like Toto. Our devoted little buddy of a Cairn Terrier breed that poured into fuzzy hearts of many that did and still watch re-runs of the Wizard Of Oz.
Toto did go on to act in other films as from her most notable role in Wizard Of Oz, before passing away in 1945.
7. Buddy Always Found His Around The Hollywood Set
Now I know what you might be thinking: Is that not Buddy, the same dog that starred in the movie series Air Bud also in the television series Full House?
Right on. If you thought this Golden Retriever didn't know his way around the industry then guess again as Buddy knew people.
You got to give credit to where it's due with  Buddy as his talent on demand brought a lot of laughter and excitement in front our television sets.
You know there was plenty of stars not mentioned but comment below and let me know your top list and honorable mention of stars dogs you grew up watching.