Bubbles is a rescue dog who only has one eye and a crooked smile. She's been through so much in her young life you'd think she would have had given up! But Bubbles pulls through each challenge life throws at her and continues to look at the bright side of things.
Ava, the survivor
A terrier mix named Ava is one of the lucky dogs who survived vicious typhoon Harvey in 2017. But as if a typhoon is not enough, Ava had to endure another trial. One week after the typhoon, Ava was shot by unidentified men in her right eye. When they saw Ava was still alive, they started beating her up with a hammer.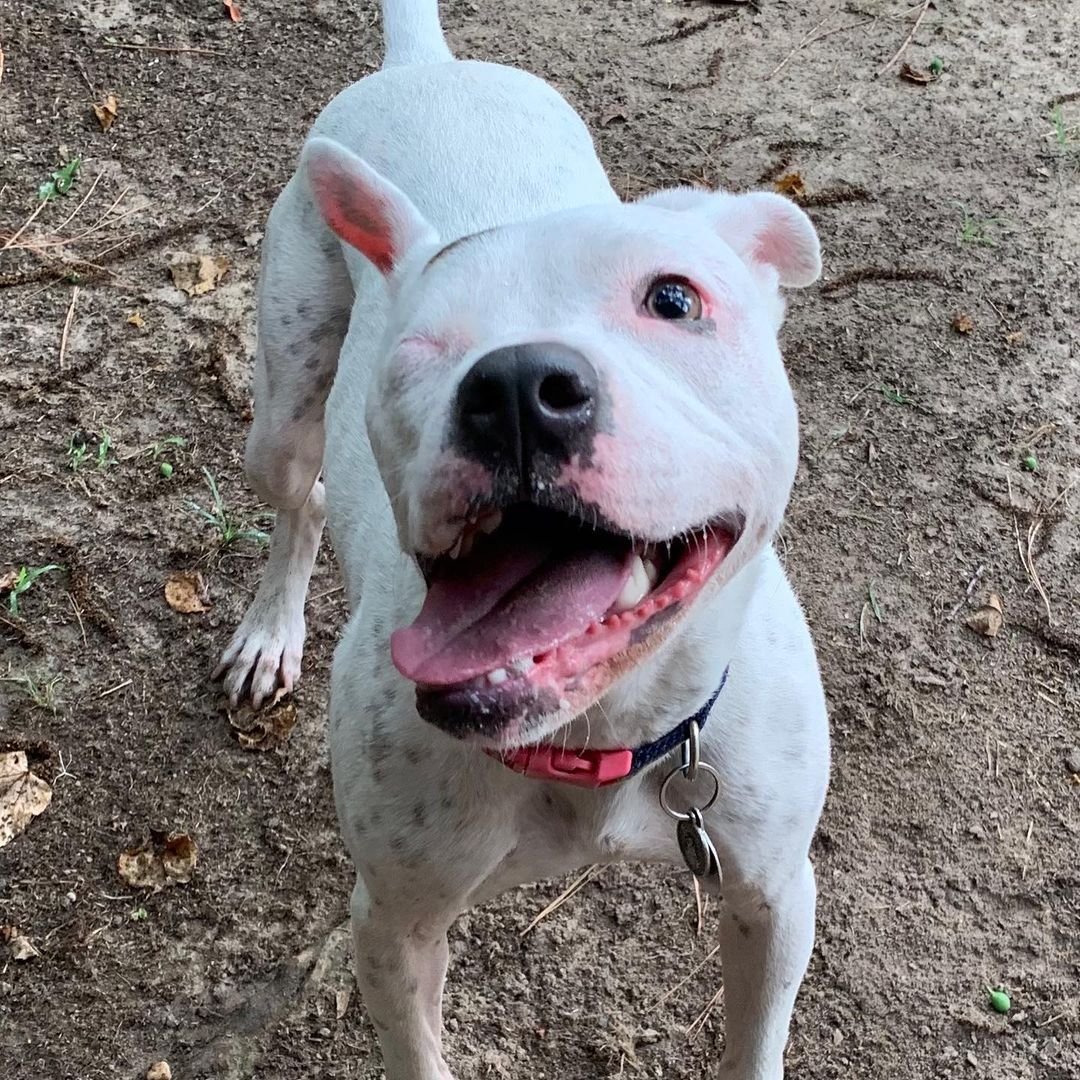 Poor Ava had no help during this time, and she had to deal with the pain and anguish by herself. Fortunately, she was turned over to Houston BARC, a local animal shelter. However, rescue dogs did not receive much attention at this point because the city was busy dealing with the aftermath of the storm.
Houston Pets Alive, an organization that aims to save animals from euthanasia, spotted Ava and pulled her out of the shelter. When they checked out Ava's condition, they learned that she needed several surgeries, which amounted to $6,000. Thankfully, HPA was able to raise the necessary funds for Ava's operations.
Bubbles looks at the bright side
Ava then met a loving couple, Kilyn and Fransisco, who decided to foster her. They thought of Ava as a sweet girl with lots of love to give and that the name "Bubbles" suits her better. So, from that day on, Ava became Bubbles. The couple decided to adopt Bubbles right after her surgery officially.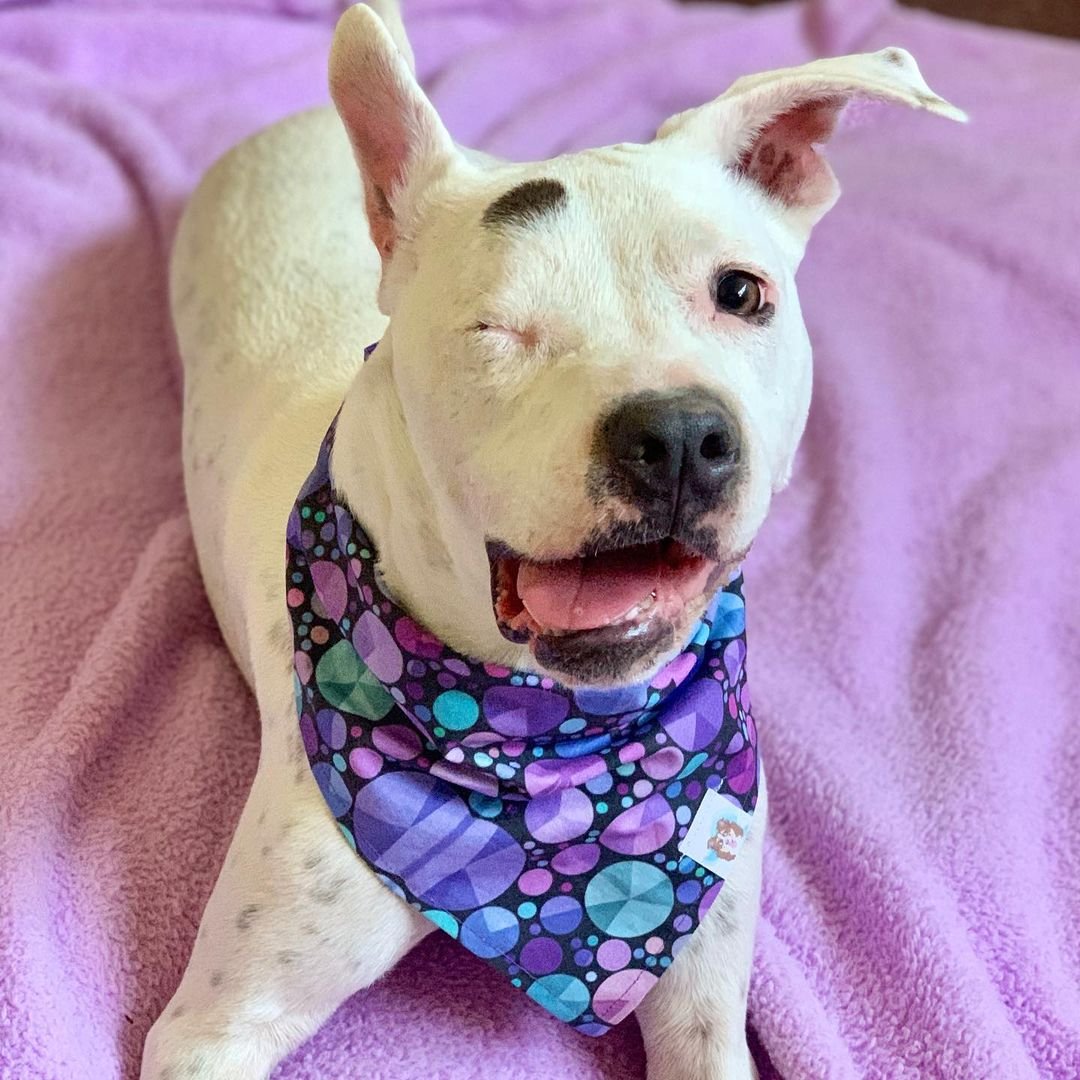 Ava went home with her new mom and dad and met her awesome family consisting of one human brother and five doggie siblings. But shortly after Bubble's introduction to her new family, they found out that her teeth were boring holes in her mouth. Her right eye also needed an operation. But despite these setbacks, Bubble's family gave her all the support she needed to push through this yet another challenging time.
Right now, Bubbles has a lopsided mouth and lost one of her eyes. But Bubble's spirits were never shattered. If anything, she came out even braver in each trial thrown at her. Bubble's personality is oozing with positivity.
Bubbles knew what it was like to be a rescue dog, so she spends most of her time campaigning for fellow shelter animals in Houston. Her strength and resilience even are an inspiration to all, animals and humans alike. Bubbles is a real champ, through and through!
Thanks to khbubbles