It's not just a formality when police officers swear an oath to serve their communities. It is their life's work to ensure that everyone is safe, and when we say everyone, we include non-humans as well. We're not talking about zombies, so don't get your hopes up! We're referring to animals.
We're very sure you've read hundreds of stories about cops or other figures of authority saving dogs, especially if you enjoy reading about dog stories on the internet. These professionals promised to serve, and they continue to do so even on their days off and when they happen upon a crisis by coincidence.
Officer Wade Hammond and his colleague, Sergeant Jason Legleiter, saved the life of a dog by pure chance. They were dispatched to a Walmart store nearby where a shoplifter had been arrested. They arrived to handcuff the offender and transport him to their headquarters.
The Walmart personnel attracted their attention to help them with something else after they were able to secure the shoplifter in their cruiser. They investigated and discovered a dog dangling by its leash on the side of a truck, suffocating, and potentially dead. The policemen cut the dog's leash with a knife.
They didn't really know how long the dog had actually been dangling from the truck's side, but they had to try to save him. They positioned the dog on its side and applied considerable pressure on the opposite side of its body. The dog regained consciousness minutes later!
According to their research, the dog was left alone in the truck and attempted to leap out the open window, which resulted in it being choked while hanging by its leash. They gave the dog some water and petted him, and the dog was forever thankful to the officers. There were no charges brought against the dog owner.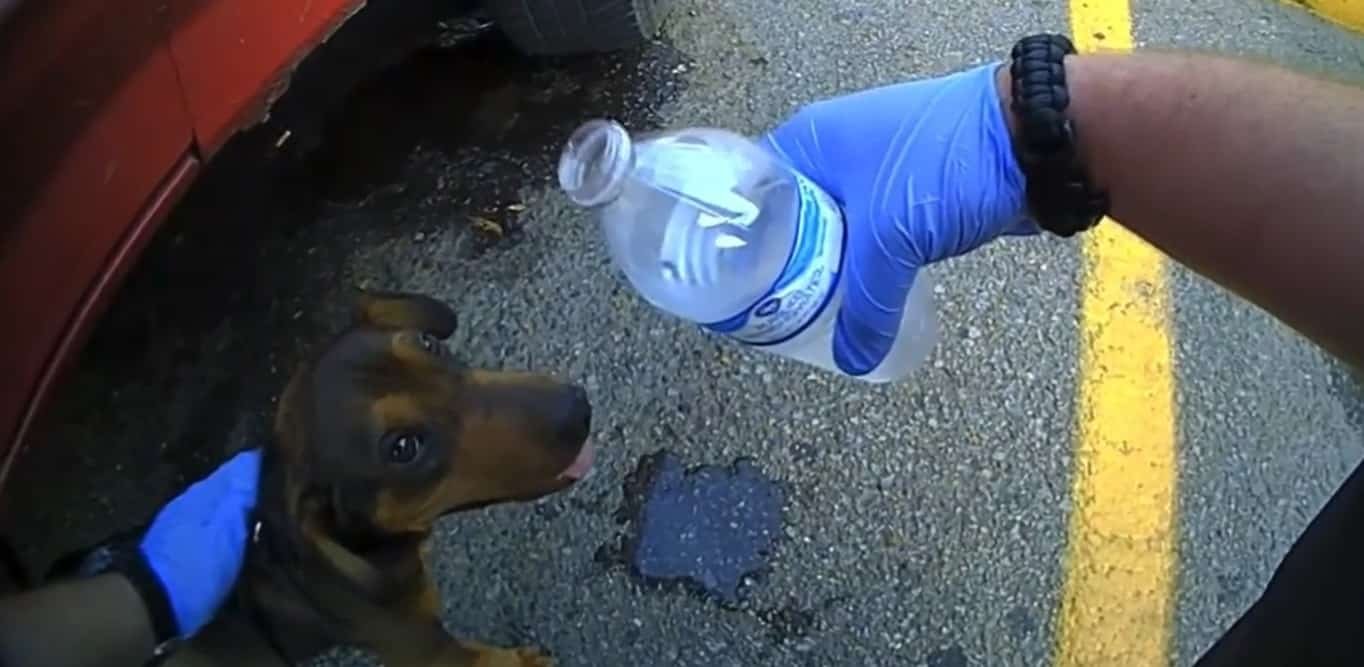 Source: b/60