Nicole Grimes got a puppy from her grandma on her 10th birthday. The young girl from Pennsylvania was overjoyed upon receiving the black puppy with a pink bow. She shrieked and had an enormous grin on her face when gifted with the puppy.
Soon, Nicole and the dog became fast friends and were inseparable for the next four years. The dog, whose name was Chloe, was her constant companion and confidante.
When she was 14 years old, her father's job arrangements changed. He got a new position that allowed him to work from home. He usually makes numerous phone calls as part of his job. Since Chloe spent most of her time at home, her constant barking was a major distraction.
Nicole suspected that something was about to happen when her father's work started to suffer.
One day, her father picked her up from school with her beloved dog in the car. She knew that the day she dreaded had arrived. They proceeded directly to the local Humane Society, where Chloe was surrendered.
Nicole was absolutely brokenhearted and she never forgot her dearest friend.
Seven years later, at age 21, Nicole became a young mother. For her daughter's very first birthday, she wanted to gift her with a dog. She recalled how pleased she was having Chloe around, and she wanted her daughter to experience the same joy.
While she was browsing through Facebook one day, one of her friends shared a photo of a dog that she was fostering. The former owners of the dog were an old couple who lived next door to her. As the dog had nowhere else to go, she decided to temporarily house her.
Nicole contacted her friend and was delighted to discover that the dog's was named Chloe. This made her decide then and there to adopt the 11-year-old dog.
Once she brought the dog home, she discovered that despite her lighter fur, she resembled her former pet in many ways. She even acted and moved similarly like her Chloe. The longer she held the senior dog in her arms, the more certain she became that it was the pet she had given up years earlier.
The following day, she chose to investigate. She was certainly able to confirm that it was her Chloe after checking her microchip information. She could not repress her happiness and her tears of joy.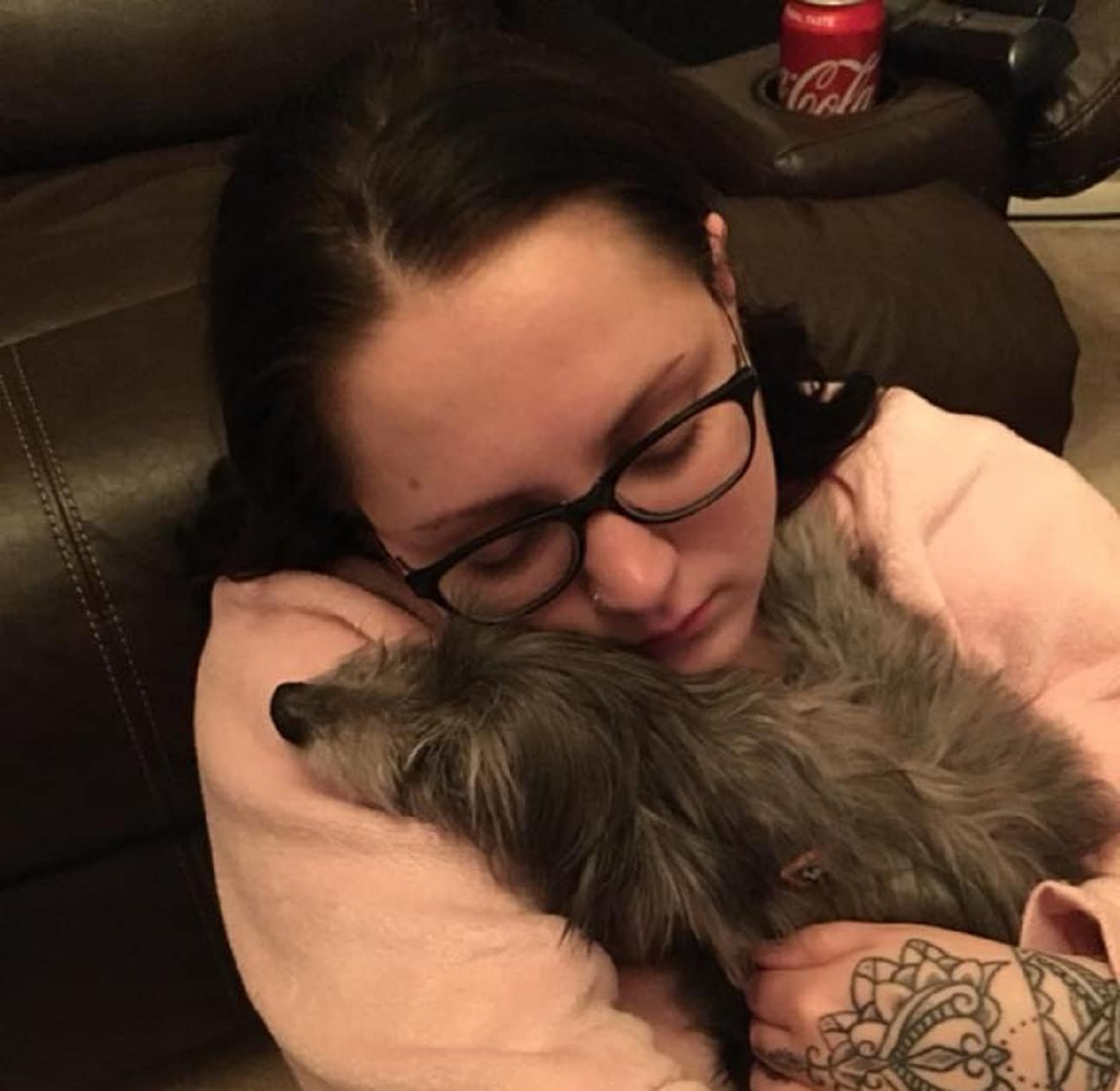 Source: Nicole Grimes