When a woman named Melody Rezzonico first learned that a dog needed her assistance, she was unaware of the severity of the animal's condition. When she saw him, she was quite shocked because he resembled a small kangaroo.
Gus the dog was born with a shorter front right limb and also had a malformed left leg that required surgical removal. Worse, his previous abandoned him in South Dakota.
As soon as Melody spotted Gus, she knew she had to make him hers. She adopted him and provided him with a loving home that he would share with her other dogs.
She stated that Gus might be a bit different from the other dogs she cares for, but he is the most active one so far. In addition to purchasing him a wheelchair, Melody took him on wonderful experiences that anyone would envy. They engaged in swimming, climbing, and kayaking.
Gus tries to maintain a good pace, but he is unable to traverse snow and dunes. This is what prompted Melody to contact Bionic Pets, an organization that designs and manufactures prosthetics and orthotics for disabled canines. Thankfully, she chose the best orthotist, and Gus now has a brand-new wheelchair that enables him to engage in many different adventures.
Gus not only received a new family, but also a second chance at life. And this is all because of the love, support, and care that he receives from her mother, Melody!
Melody feels that all dogs, regardless of their limitations or conditions, deserve a second chance at living a great life. And we could not agree more, and we hope that others will follow suit as a result. There are many more dogs waiting for this kind of miracle, and Gus is only one of the fortunate ones! May you become a miracle to other dogs.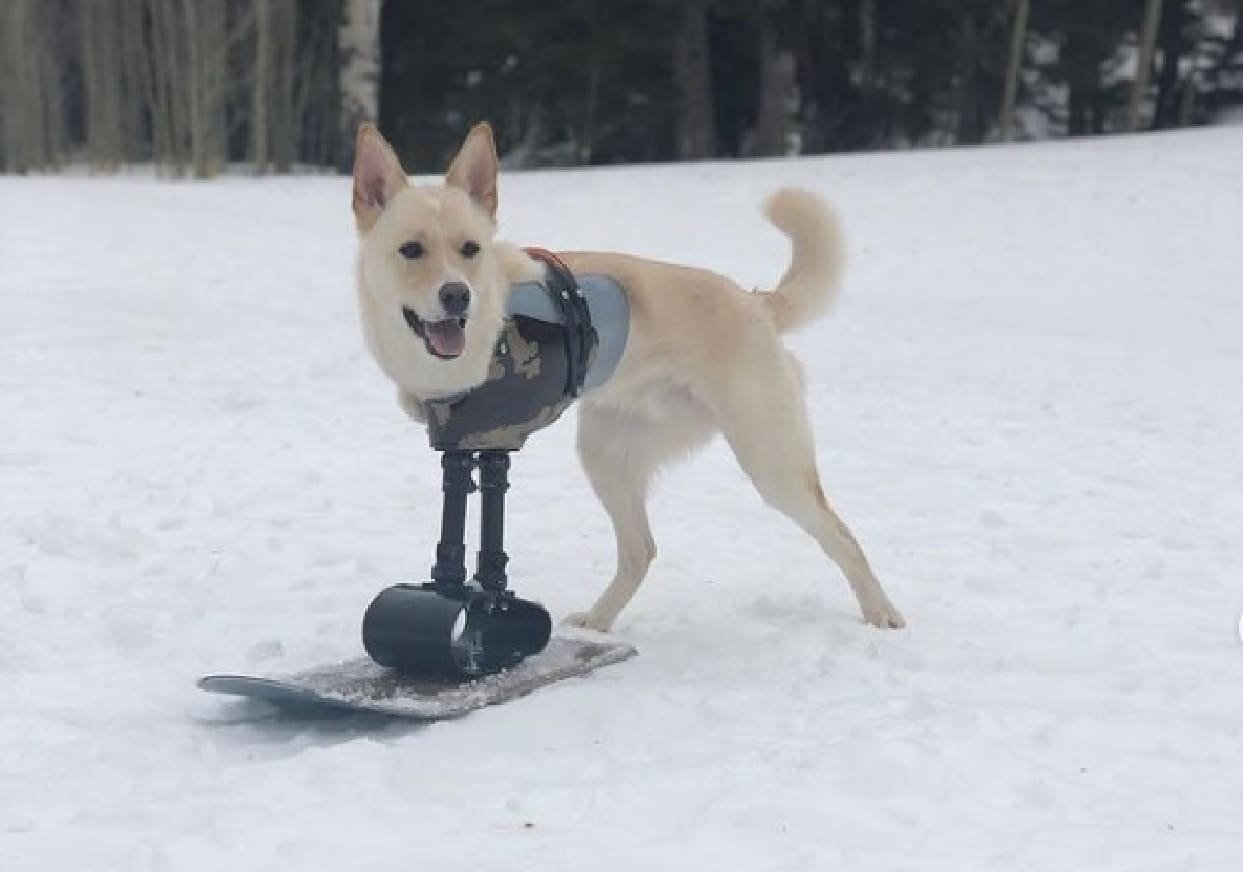 Source: Melody Grady