Becoming a dog owner means that you are responsible for their needs at all times. So when dog owners go on a vacation, one of the things that they should consider is where their dog could stay while they are away. While a lot of people would take their pets along with them, for some, it is not an option.
Animal daycare or pet hotels are the best options for those that do not have family members or friends willing to care for their pets. Most of them offer good services and high security. But sometimes, when a pet is really determined, no amount of security can hold them back.
This is the unbelievable tale of a dog who escaped a pet hotel because he was homesick.
Escape artist
Jeremy Henson and his wife Sarah planned a vacation in Las Vegas. On the way there, they would stop at Zion National park in Utah to do some hiking. They couldn't bring their pet, a dog named Dexter, along with them, so they dropped him off at a popular local pet hotel in their hometown in Lenexa, Kansas.
The couple was confident that their pet was safe. After having lots of fun hiking on Mount Zion, Jeremy received a notification from his doorbell ring camera while exploring Las Vegas. He checked his app and he saw a grainy image of a dog sitting outside their front door.
He didn't think about Dexter when he first saw the video. But after looking at it several times, he and his wife realized that it was indeed their beloved pooch.
They learned later on that Dexter scaled a six-foot fence surrounding the hotel and walked two miles straight to their home. He even rang the doorbell with his nose.
A happy reunion
Jeremy immediately called the pet hotel and informed them of the situation. The dog owner kept on watching his ring camera, hoping that the dog would not leave. Within ten minutes, a staff member from the hotel arrived and picked up Dexter. They returned to the hotel.
Thankfully, Dexter did not have any more escapades after that. When Jeremy and his wife returned from their trip, their first stop was to pick up their pet. When Dexter saw them, he became very excited. He missed his dad and mom so much and was ecstatic that they were finally together again.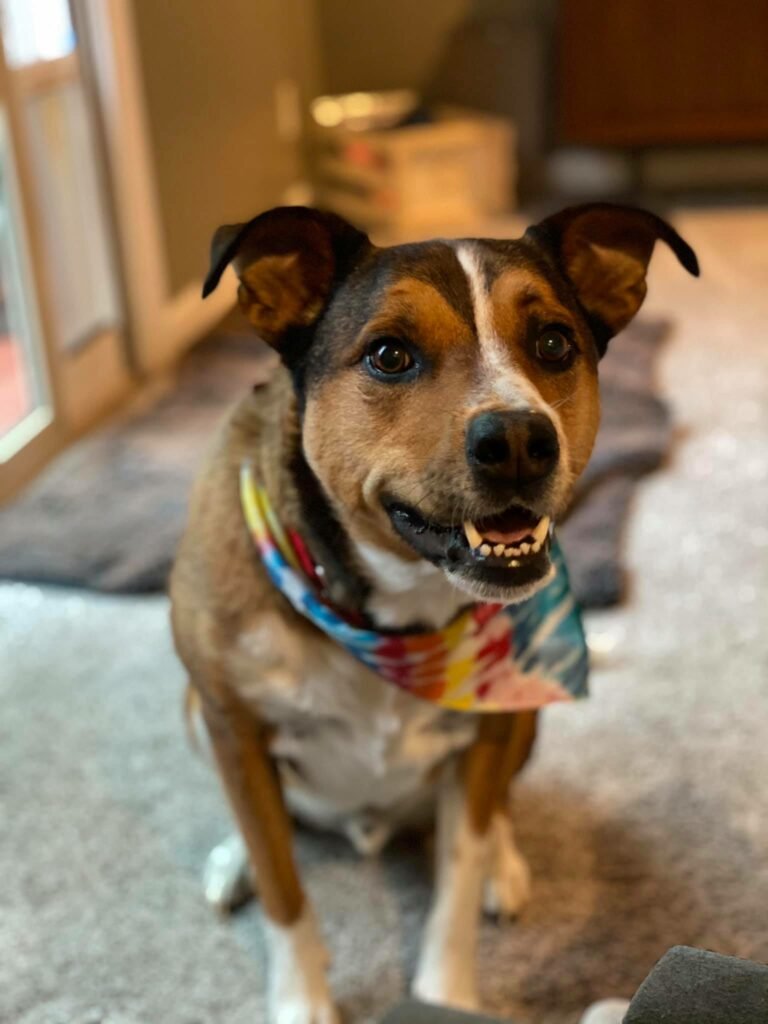 Source: Jeremy Henson via Facebook