Losing a dog is surely one of the worst things that a dog parent could ever experience. It would somehow be easier to accept if they passed away because they are old. But if we lose them just because they ran away, that would be a pill that's hard to swallow.
This is what Erina Goetelen and her children almost experienced when one of their pups ran away.
The Goetelen family was taking a break from their busy lives and spent some time in the Wicklow mountains in Ireland. They went for a stroll with their three-year-old German shepherd Harley, and their eight-year-old Golden retriever Neesha. All was fine until they saw a deer on the mountains, and both dogs ran after it.
Unfortunately, this led to the two dogs getting lost in a thick forest with limited visibility because of the snow. Erina and her children did their best to find the two puppers. They used a drone to search for them, and even placed a trail of unwashed laundry, hoping that the doggos will pick up their humans' familiar scents.
The next morning, the Goetelens found Harley in the parking lot nearby their cabin, but no signs of Neesha. They sought help on social media and checked the local animal shelters for their pupper, but to no avail. Two weeks had gone by, and they started to lose hope. Given her age, they thought that Neesha would never survive in the mountains.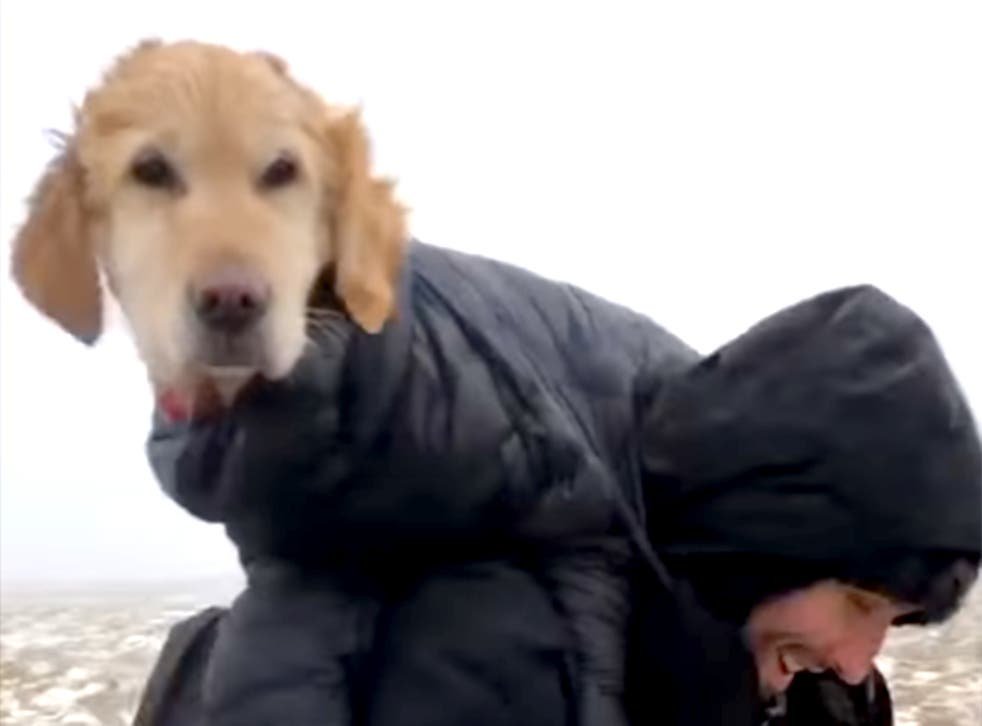 However, their luck just turned when two doctors who were taking a break from saving human lives, turned up to save this doggie life. Doctors Ciara Nolan and Jean-Francois Bonnet were hiking in the Wicklow mountains when they came across Neesha. Dedicated to saving lives, the couple carried the doggo on their backs and brought her back down the mountains.
Neesha kept on falling off Doctor Bonnet's backpack so Doctor Nolan tied her to the backpack using her scarf. They also wrapped her around a spare coat to warm her up. After 6.2 miles and five hours, the couple reached their cabin. They called the local animal shelter to bring her back to her owners. When Neesha came back home, she lost a third of her weight, but nevertheless, the pup is back home safe and sound.
Credits: Stay Creative – All In With 2's
Don't Forget To Check Out Our Grateful Friend Lara & Her Amazing Shop RIGHT HERE